We carry a range of products for all your doggie needs. From treats & toys to Shampoo's, Conditioners, & Dental products to keep your precious pet clean & always smiling. Pick-up these great products at Paws Grooming TODAY!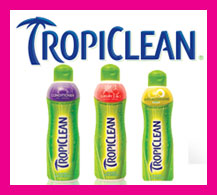 Tropiclean
Tropiclean delights in providing your pet with all natural shampoos enriched with vitamins and fruit extracts to nourish the skin and coat. We offer Hypo-Allergenic, Conditioning, Deep Cleaning Products that will leave your precious pet fresh & clean between visits.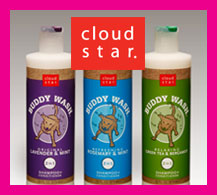 Buddy Wash Dog Shampoo, Conditioner & Rinse
There's nothing like snuggling up with your furry friend after a bath with Buddy Wash. This gentle two-in-one conditioning shampoo is specially formulated with natural cosmetic-grade ingredients, including botanical extracts and essential oils for lasting freshness. .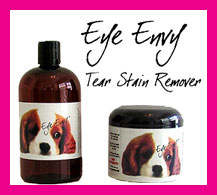 Eye Envy Tear Stain Remover
Eye Envy Tear Stain Remover is the most effective product for curing runny, ugly tear stains on your dog or cat on the market today. Our solution removes tearstains effectively, safely and gently. Eye Envy is an eye treatment solution that is non-irritating and proven to prevent eye leakage and discharge, quickly and through an easy to use method your pet will appreciate.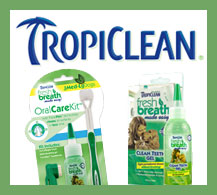 Tropiclean Oral Care
Tropiclean's new generation of natural oral care products for dogs and cats – no brushing required! Helps clean teeth, freshen breath and provide overall pet wellness. We carry the Clean Teeth Gel which removes plaque & tartar & the Oral Care Kit for Superior clean for the traditionalist. Just to name a few. We use the best products to ensure dental care for your pet between grooming visits.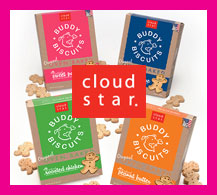 Cloud Star Buddy Biscuits
The treat that set the standard for all-natural dog treats. With simple ingredients, mouth-watering flavor and a satisfying crunch, these treats are still a favorite of dogs near and far. All natural. Simple, clean, and wholesome ingredients. Great for all dogs, even those with allergies or sensitivities. No artificial colors, flavors, or preservatives. Get your box today!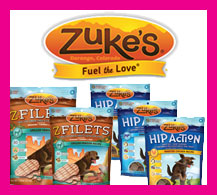 Zuke's Treats
Treat your dog to Zuke's. We carry Z-Fillets, Hip-Action, & Zuke's favorites Mini bakes and more. Made with pure USA chicken or beef, or New Zealand Venison, and antioxidant-rich herbs, these delicious treats will be your dog's favorite. Pick some up at your next visit. .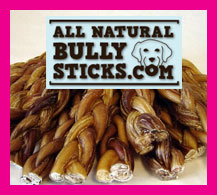 Bully Sticks
Bully Sticks are 100% natural. Made from three bully sticks braided together Completely digestible, Provides great chewing action, Promotes healthy teeth and gums. don't forget about bully sticks Alligator Biscuits too. Pick some up at your next visit. .